How to use Programmatic Advertising
"Maximize your reach and ROI with Programmatic Advertising."
Introduction
Programmatic advertising is a powerful tool that can help businesses reach their target audience more effectively and efficiently. By using automated systems to buy and place ads, programmatic advertising can save time and money while delivering highly targeted messages to the right people at the right time. In this article, we will explore how to use programmatic advertising to market your business and achieve your marketing goals.
Understanding Programmatic Advertising: A Beginner's Guide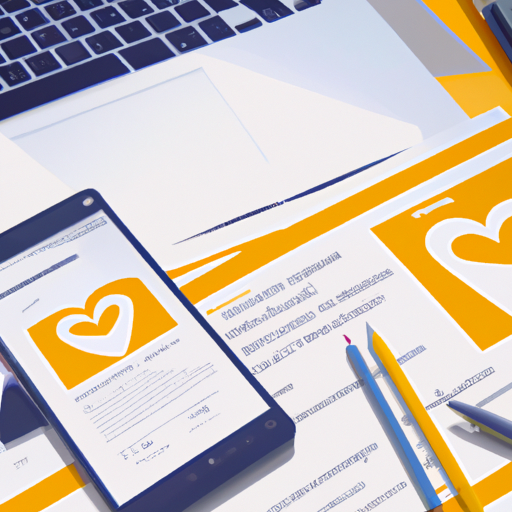 Programmatic advertising is a buzzword that has been thrown around a lot in recent years. But what exactly is it, and how can it benefit your business? In this beginner's guide, we'll break down the basics of programmatic advertising and give you some tips on how to use it to market your business.
First things first, let's define programmatic advertising. Simply put, it's the use of software to buy and sell digital advertising. Instead of humans negotiating ad deals, algorithms do the heavy lifting. This allows for more efficient and targeted advertising, as well as real-time bidding on ad inventory.
Now, you may be thinking, "But I'm not a tech genius! How can I possibly use programmatic advertising for my business?" Fear not, my friend. While programmatic advertising may seem intimidating at first, it's actually quite accessible for small business owners.
The first step is to choose a programmatic advertising platform. There are many options out there, such as Google Ads, Facebook Ads, and Amazon Advertising. Do some research and choose the platform that best fits your business's needs and budget.
Once you've chosen a platform, it's time to create your ad campaign. This is where things get fun. With programmatic advertising, you can target your ads to specific audiences based on factors such as age, location, interests, and even browsing history. This means that your ads will be seen by the people who are most likely to be interested in your product or service.
But wait, there's more! Programmatic advertising also allows for real-time optimization. This means that the algorithm will adjust your ad campaign based on its performance, ensuring that you get the most bang for your buck. It's like having a personal ad assistant who's always looking out for you.
Of course, like any marketing strategy, programmatic advertising isn't foolproof. It's important to monitor your campaign's performance and make adjustments as needed. This may mean tweaking your targeting or adjusting your ad creative. Don't be afraid to experiment and try new things.
One thing to keep in mind is that programmatic advertising isn't a magic bullet. It's just one tool in your marketing arsenal. It's important to have a well-rounded marketing strategy that includes other tactics such as social media, email marketing, and content marketing.
In conclusion, programmatic advertising may seem daunting at first, but it's actually quite accessible for small business owners. By choosing the right platform and targeting your ads to specific audiences, you can reach the people who are most likely to be interested in your product or service. And with real-time optimization, you can ensure that your ad campaign is always performing at its best. So go forth and programmatize your advertising! (Okay, that was a terrible pun. I'll see myself out.)
Conclusion
Conclusion: Programmatic advertising is a powerful tool for businesses to reach their target audience and increase their ROI. By utilizing data-driven insights and automation, programmatic advertising can help businesses optimize their ad campaigns and deliver personalized messages to their customers. To effectively use programmatic advertising, businesses should focus on defining their target audience, selecting the right ad formats, and continuously monitoring and optimizing their campaigns. With the right strategy and execution, programmatic advertising can help businesses achieve their marketing goals and drive growth.